[ad_1]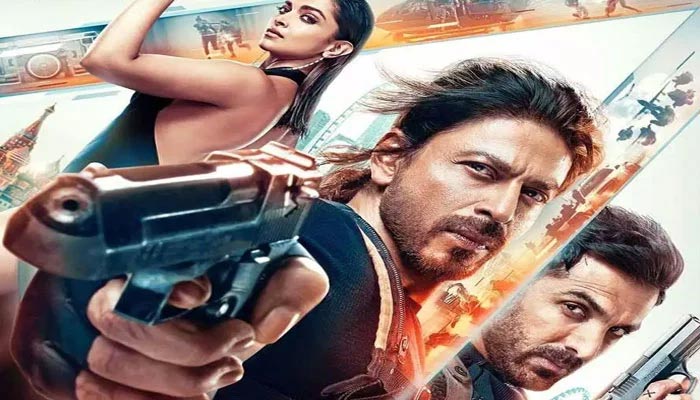 Himanta Biswa, the chief minister of India's Assam state, said Monday that he had assured Bollywood superstar Shah Rukh Khan of resolving the matters regarding the ongoing protests against his upcoming movie "Pathaan".
"Bollywood actor [Shah Rukh Khan] called me and we talked today morning at 2 am," the chief minister wrote on his Twitter handle. 
"He expressed concern about an incident in Guwahati during [the] screening of his film. I assured him that it's [the] duty of state govt. to maintain law & order. We'll enquire [into the matter] and ensure no such untoward incidents."
As the release date of SRK's star-studded movie Pathaan movie's draws closer, protests have sprung up in various parts of India against "objectionable content" in the movie — especially in its promotional song Besharam Rung.
The latest of these violent protests has been staged in Assam, where members of the right-wing Bajrang Dal stormed LG Towers on January 20 and forcibly pulled down posters promoting the movie.
The Bajrang Dal warned that it would not allow the movie — which is scheduled to be released on January 25 — to be released anywhere in the state.
India Today reported: "Dozens of Bajrang Dal workers barged into the campus which has a multiplex and tore down posters and cut-outs promoting the movie, which features Shah Rukh Khan and Deepika Padukone."
It was also reported that during the vandalism, posters of the movie were set on fire, while the furniture of the building was broken, as protestors raised Hindu supremacist slogans.
"The right-wing group justified their violent protest by calling it an action in 'honour of dharma' (religion)".
A similar incident also occurred in Ahmedabad in the Gujarat province on January 5.
Videos posted on the Twitter account of Bajrang Dal show protestors committing vandalism and tearing down cut-ups of the actors.
Last month, soon after the release of the film's song, Madhya Pradesh Home Minister Narottam Mishra warned that the movie would be banned in his state if certain scenes in it were not "rectified."
Taking to Twitter, the minister wrote: "The costumes [in the song] are highly objectionable and the song has been shot with a dirty mindset. The scenes and costumes of the songs should be corrected, otherwise, whether the film should be allowed in Madhya Pradesh or not, it would be a matter of consideration."
It must be noted that the reason for the objection to the content of the song is that the actress is seen dancing provocatively in a saffron-coloured outfit in one scene. Saffron is a colour of great importance in Hinduism and the move was seen as an attempt to hurt religious sentiments.
It has also been reported that since the right-wing Bharatiya Janata Party (BJP) has come to power, incidents of violence against Muslims are on the rise. 
[ad_2]

Source link