[ad_1]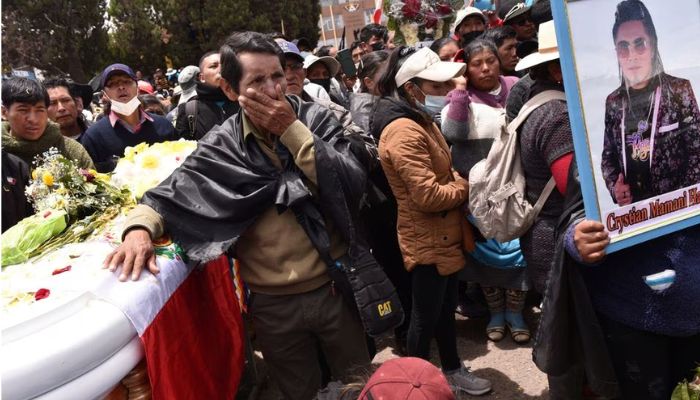 LIMA: Peruvians in the southern region of Puno carried coffins through the streets on Wednesday of the 17 civilians who died in protests in the area earlier this week, the worst outbreak of violence the Andean country has seen in over 20 years.
Even as families mourned their dead, the country's ombudsman reported another death in clashes in the Andean city of Cusco, that of local community leader Remo Candia Guevara.
"We demand an immediate investigation to find those responsible for the death and proceed to the respective sanctions," it said in a statement.
The country has been roiled by protests since the abrupt ouster of leftist President Pedro Castillo in early December, with a total of 41 people killed, almost half of them in the city of Juliaca on Monday, including one police officer.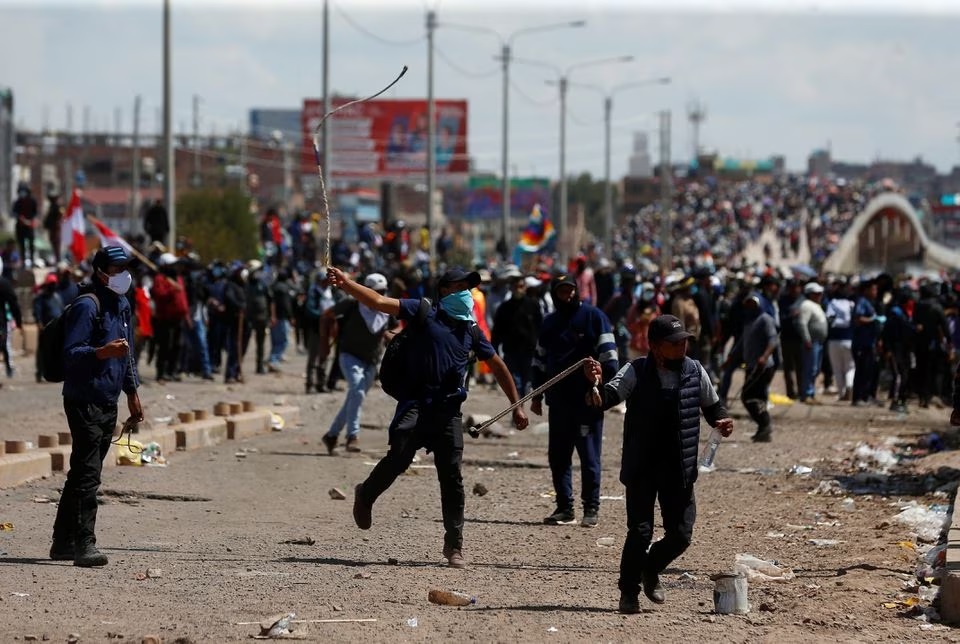 Thousands of people in Juliaca paid tribute to the dead by carrying coffins through the streets before their burial along with photos of the faces of the victims, flowers, Peruvian flags, and banners blaming the new government for the violence.
"The bloodshed will never be forgotten," some shouted while carrying black flags at a march in the region that borders Bolivia and was the focus of the most recent protests.
The violence, a severe test for Peru's democracy, is the worst conflict since the late 1990s when the country was gripped by violence between rebel group Shining Path and the state, which left 69,000 people dead or missing over two decades.
Protests in 2009 saw 33 Peruvians killed after indigenous groups in the northern jungle region clashed with police during the government of former President Alan García.
Protesters are calling for the resignation of new President Dina Boluarte, quick general elections, a new Constitution and the release of Castillo, who was ousted and arrested for "rebellion" after trying to illegally shutter Congress.
'Listening to all voices'
On Wednesday a mission from the Inter-American Commission on Human Rights (IACHR) met Boluarte, whose Cabinet survived a confidence vote by Congress on Tuesday, to assess the crisis.
"We will be verifying the human rights situation, the idea is to hear from the broadest possible range of all voices," IACHR representative Edgar Stuardo Ralón told reporters.
Boluarte, facing a preliminary investigation by state prosecutors over the deaths, said in a statement after the meeting that the government would give the commission all the support needed to find out what had happened.
Peruvian police and armed forces have been accused by human rights groups of using deadly firearms and launching tear gas canisters from helicopters. The army says, for its part, that the demonstrators have used weapons and homemade explosives.
[ad_2]

Source link